"A Little Help" is a Doc McStuffins song from the Season 2 episode "Diagnosis Not Even Close-is". It is sung by Stuffy, Lambie, Hallie and Chilly.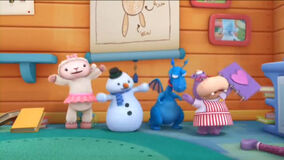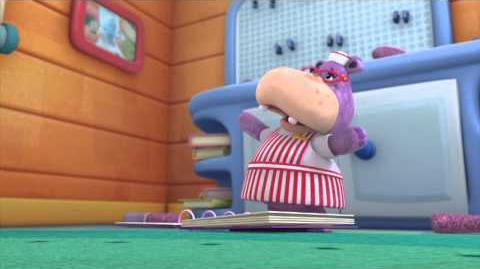 Lyrics
<poem>Stuffy: A rickety wind-up, a spring that gets stuck Trying to unstick a suction cup I thought I could fix it, but that's when things got weird I need a little help here!
Hallie: I thought hippo helping was all that it took The answer to problems in the boo-boo book. But my diagnosis was not even close-is Oh, dear! A little help here!
Lambie: If you don't have all the right information
Chilly: You might get a sticky situation
Lambie and Chilly: If I can't solve the problem by myself
Stuffy: I'm gonna ask for
All: Help, ask for help
Stuffy: I'm gonna ask for
All: Help, ask for help