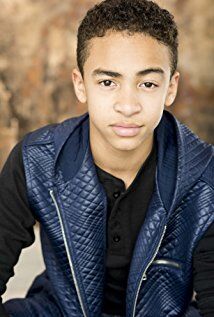 Jaden Betts (born September 11, 2002, age 19) was born as Jaden Isaiah Betts. He is the voice of Donny McStuffins on Doc McStuffins and the spin-off series The Doc Files.
Trivia
He says he would love to be a paleontologist.
Is of Swedish, German, Irish and African American decent.
Son of Melissa Barker and Erik Betts.
Is learning to play the piano.
Learned almost all the countries and continents around the world by the age of 4.
Walked at the age of 10 months old.
His first word at 9 months old was "car".
He began his acting career at the ripe age of 5 months old when he shot his first national State Farm commercial directed by Spike Lee.